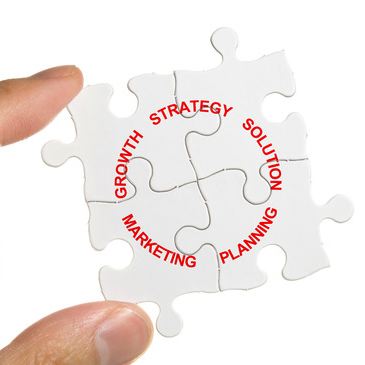 All too often we think of change in a negative light – after all, what has been comfortable in the past is sure to be comforting in the future, right? Well, whether we like it or not, we are in the midst of a big change – a change that I believe we are not really noticing at the moment, but will look back on in several years and view as monumental. This change I'm referring to is the change in the way businesses market to customers and consumers. Traditional marketing spend continues to decline as new sales channels develop and companies rethink how to reach out to their customer base. Sometimes I even sit back and ask myself "Is all of this digital marketing activity and lingo boiling in the business environment all just hype?".
Then I really think about how my purchase behaviors have changed since the social media surge began, and how new virtual sales channels have influenced what, when, and how purchases are made. And this isn't just going on at the retail level, B2B commerce is just as impacted by these new sales channels and touch-points, with virtual channels continually gaining ground in terms of sales share for many companies. This, in and of itself is telling, and for some, worrisome…
The ease of which companies can now extend their reach to new customer segments through new channels is astounding, however, it is a double-edged sword. Along with ease of access comes an inundating flow of information to consumers, to the point where many of them tune out the majority of messaging. It is analogous to the days when voicemail was dominant and the Internet didn't exist. I remember when I would spend a large portion of my day just listening to voicemails, and deleting them, then eventually got to the point where I would just listen to the first 3 seconds, skip forward, and delete most of my voicemail – 3, 3, 7.
Given all of this, the question remains: what should the next step be? If I am responsible for marketing in my company, how can I position us not only to keep up with customer and consumer trends, but to take advantage of the technology, and more importantly the information that the technology affords, in order to gain a competitive advantage? According to the latest The CMO Survey™, marketing spend is growing disproportionately compared to corporate revenue, with revenue growth outpacing marketing spend as compared with previous years. With less money being budgeted to the corporate marketing arm as companies grow, there is a great need to become more efficient with available marketing dollars. Knowing your customers' needs, and how to solve their problems instead of selling just products or services on a "feature basis" is the next major shift in the general marketing landscape.
Effective marketing is founded on several basic tenants:
Know your customers – What are your customers buying and why? What they are buying from competitors and how they are using these goods/services to solve their problems?
Know your competition – How are your competitors reaching out to customers? Are there untapped channels, or channels in the infant stage of adoption that, if used effectively, can set you up to reach new customer segments? What methods are your competitors using to reach out into the market?
Know yourself – How are you tracking what is going on in the market today? What data and information are you leveraging to track your marketing effectiveness? How effective are your digital marketing channels at attracting, converting, and retaining customer business?
These elements, as basic as they may seem to the casual reader, are fairly complex to understand, measure, and then improve upon once you get into the details. Traditionally, only large companies with powerhouse market research and execution functions could really excel in answering these questions and then capitalize on that knowledge. Today, however, it has become much easier due to advances in software technology to understand the gaps that exist in digital marketing capabilities and the best value for closing those gaps. Spend some time putting a plan together to internally assess and address each of the three fundamental areas above and you will quickly understand how improving upon each of these three areas could truly position your organization with a competitive advantage in the marketplace.
Blog Author: Oliver Griebl